Quick Check!
Firstly, check that you've got all the right bits for your Robot built — Two legs, both halves of the Head, and two Arm Assemblies. Also take the time now to check you've got both legs built correctly, as it's harder to fix later!
If they don't look exactly like the image, take another look through the Legs steps 1 through to 11.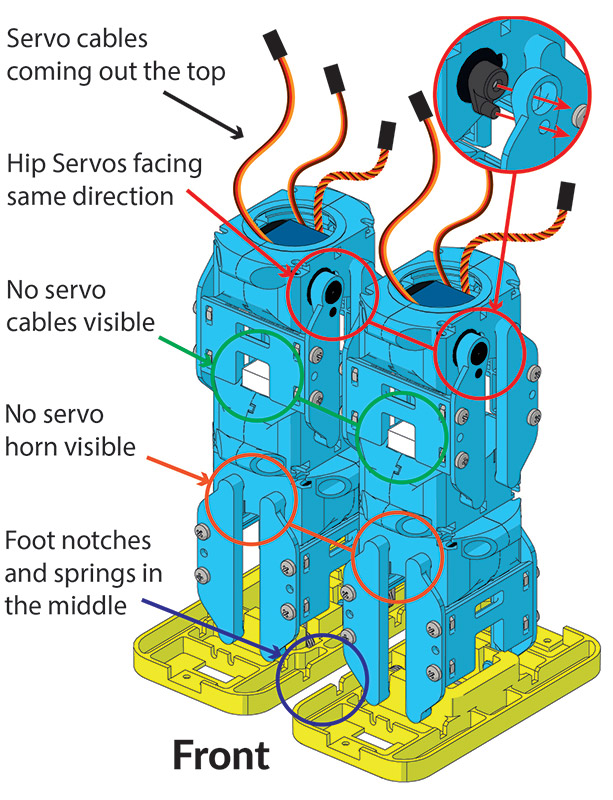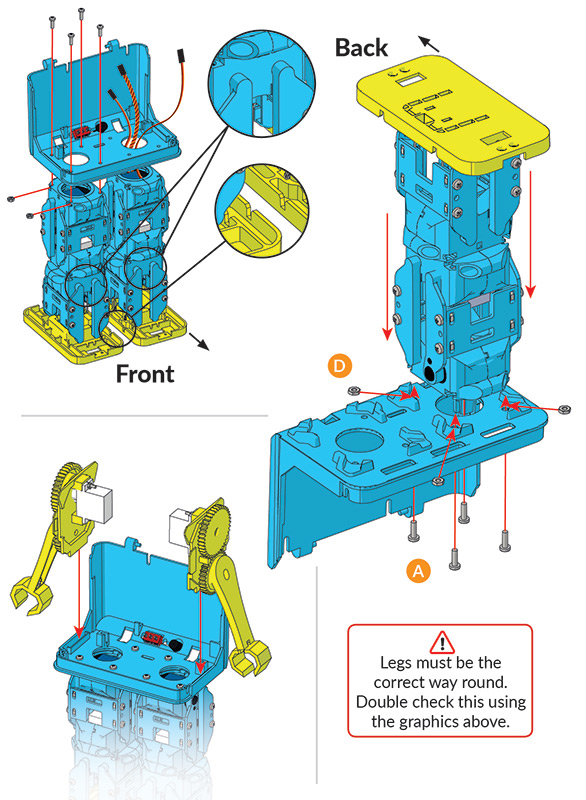 Now on to the Electronics to plug everything in and get going!